5 Tips to Consider Before Building Your Custom Home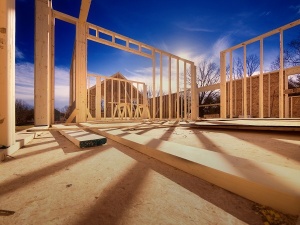 There are many considerations and questions to be answered if you are contemplating building a new custom home. It can be an overwhelming process with the many choices, deadlines and decisions that you will need to make. These choices and deadlines can get in the way of you enjoying the experience of selecting and personalizing your dream home.
Here are five tips that will keep building your dream home a positive experience:
Do your homework. Make sure you have the right team working with you and that the builder has a good reputation that aligns with quality vendors and subcontractors, and that you feel comfortable with them. Explore ideas that you would like to incorporate into your home as this gives the builder a better idea of what you want to include in your design and selections. Find and work with an experienced REALTOR who understands and has experience in new home construction as their knowledge will be priceless.


Design. Make sure that you have a vision as you will need to understand floor plans, what rooflines will look like and how the home will be positioned on the house lot. What will the contours of the land look like when the landscape is complete? Often expectations are not met when buyers do not understand what the end result will look like. If you are unsure ask questions.


It is all in the details. When signing off on a plan with your features and specifications, make sure that you understand the products and materials. Visit a box store or a lumber yard if you have any questions so that you can view them. Note the door swings, type of doors and windows so that you do not have any hidden surprises.


Be prepared for the unexpected. New construction is subject to many things that are not in the builder's control so typically there will be automatic extensions for material delays, weather conditions, and scheduling issues. There are many things to coordinate and schedule so be patient if something comes up that is out of the builder's control. If you have a good team, you will be in good hands.


Have a buffer. A buyer's eyes are often bigger than their pocketbook and when you begin your selection journey for flooring, cabinetry, plumbing and electrical, you will often fall in love with something that was not in your original budget. Plan to have a little extra spending money saved up so that you will not be disappointed.
Now that you have some helpful tips, you can begin the exciting experience of building your dream home.  Check out this informative article to learn more about building your new home.
Norm Pelletier is a REALTOR with Berkshire Hathaway HomeServices Verani Realty and has more than 34 years of experience in the construction business.  As a former owner and operator of a construction company, it was Norm's responsibility to take care of his customers,  truly understand their needs and successfully meet their goals.  Click here to learn more about Norm and view his current offerings.
Share This Post