Top REALTORS® in Saco, ME
 445 Maine St.
Saco, ME 04072
Phone: 207-282-7552
Fax: 207-282-3832
Saco, Maine is a city in York County, just 25 minutes south of Portland. Spanning about 52 square miles, with a population of approximately 19,500, Saco boasts of a safe, close-knit, community. Enjoy the New England charm of the downtown area full of quaint shops and restaurants. This family-friendly city is also popular for its beautiful sandy beaches and its array of family-friendly activities. From gorgeous state parks near the coast, to water parks and community events, there is plenty to enjoy all year long.
Surrounding areas include: Kennebunk, Kennebunkport, Portland, 
Going through the property buying process can be time-consuming and complex. Let us help you.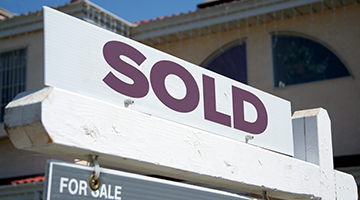 An expert real estate agent makes all the difference in selling your house. Verani can help.
Interested in Saco? Learn more about this charming seacoast city.
CONVENIENTLY LOCATED
Saco is a popular destination, particularly in the summertime, largely due to its proximity to many of Maine's beaches. Ferry Beach State Park and Old Orchard beach, two of the local favorite beach spots, are just a 10-minute drive away. Take I-95 to get to the nearest airport, Portland International Jetport, in 25 minutes. Take I-95 to also access the mountains within an hour for hiking and skiing throughout the year. Saco is also home to amusement parks like Funtown Splashtown USA, making finding fun things to do nearby a breeze. Driving distance to select cities: Portland, Maine, 17.3 miles; Kennebunk, Maine, 15.4 miles; Kittery, Maine, 36.7 miles; Boston, Mass., 99.6 miles
Berkshire Hathaway HomeServices Verani Realty has been serving the real estate needs of communities in New Hampshire, Massachusetts, Maine, and Vermont since 1967. We have grown to over a dozen locations across southern and central New Hampshire and northern Massachusetts, with nearly 600 licensed real estate agents. Our emphasis on customer service, commitment to training and coaching, affiliation with Berkshire Hathaway HomeServices' national real estate network, and utilization of the latest technology allows us to provide unprecedented support for our agents and a memorable experience for both sellers and buyers.
Lorna Gagnon brings over 30 years of hands-on experience and market knowledge in the real estate industry. As an independent business coach for Tom Ferry International, she has guided top producing real estate agents and broker owners in the US, Canada, and New Zealand on effective ways to create a profitable real estate business. Lorna holds the Certified Residential Specialist (CRS) and Certified Real Estate Brokerage Manager (CRB) designations.